Wooden structures are known to go along well with many landscape design ideas. A fence, deck, pergola, gazebo or shed can complement many other hardscapes and softscapes.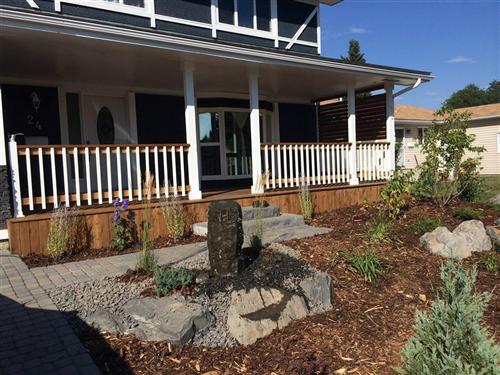 Decks are an extension of your home. A deck is a luxurious place for entertainment and recreation.
Pergolas and Gazebos provide a shaded walkway, passageway, or sitting area. Vines and other climbing plants can be trained to climb the pillars and lattices of this wood structure to enhance your garden features.
Sheds are a necessity when it comes to items that you just don't want to store in your home (for example, pesticides and gardening/landscaping tools). A wood shed may be your solution for backyard storage. It is a beautiful and functional way to camouflage these items and keep a tidy yard year-round.
Fences define your property and give you and your neighbours privacy. That is why it is said that a good fence makes a good neighbor. A good wooden fence should be stylish and functional, which will ultimately enhance the value of your home.
Little Creek Landscaping is making outdoor living dreams a reality one design at a time, let our Design Studio make yours a reality too.