Little Creek Landscaping Ltd. began operations in 2007 in Calgary Alberta, starting with a small hatch back car, a couple of shovels, and a few wheelbarrows. An exceptional attention to detail, a commitment to quality, and excellent customer service have allowed Little Creek to grow exponentially. In 2008, we located to Sherwood Park, Alberta, and have in the last seven years created a strong reputation within the community. In 2015, we expanded our operations to provide full design and installation service throughout Alberta and launched a tree farm, providing quality plant material to both contractors and the general public. 
Our dedication to quality, craftsmanship, and communication drives the company's growth and development and commits us to provide ever better service to a demanding market. We provide service to clients seven days a week and have created a strong presence on social media, allowing current, past, and potential clients to easily identify with who we are. Our clients can choose the service best suited to their needs. We do not limit our scope of work to any specific price range or geographic area. Clients can choose the complexity and scope of service that is right for them and their budget.
Little Creek Landscaping Ltd. is privately owned and operated by Greg Linker, and is operated through a small team of company officers, through which the growth and direction of the company is dictated. Little Creek Landscaping currently employs 5 full time staff and up to 20 seasonal staff.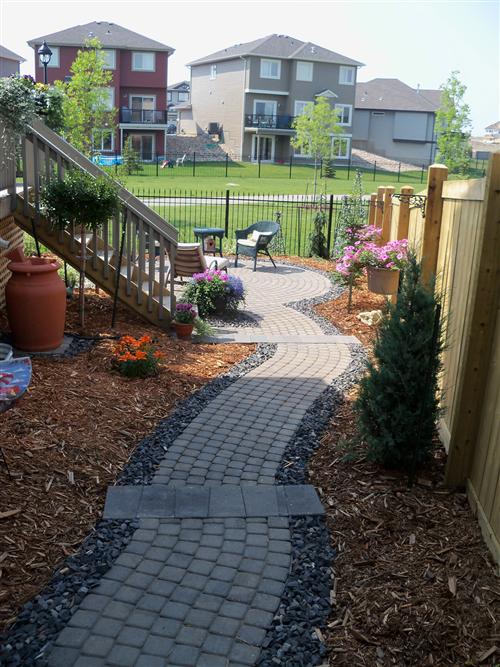 The landscape is a very dynamic and fluid environment. A professional designer with expertise will be able to provide landscape design ideas that a client may not typically see. Every site has its own unique set of challenges and opportunities, there is no 'one size fits all' to landscape design. Plants and even construction materials, while they may look good in a showroom, may not be appropriate for your project. Landscape designers will be able to guide a homeowner through the process of selecting the best materials to fit their project and price point.
Finding the balance between form and function can be very difficult; however, when they come together in harmony the result can be astounding. The return on investment for those who have great landscape design can be substantial, in both quality of life and resale of their property. It only makes sense to have a professional help guide you through permitting, material selection, and helping realize and surpass your vision for what a landscape can be.
Joao
"Little Creek Landscape is a company full of talent, with lots of experience, they are great landscapers. William Packolyk is the Landscape Architect that I have the pleasure to work it, and I can say that he is a very, very good conceptual designer with lots of good ideas in how to make a beautiful yard. He has a very good understanding how to create different and interesting spaces on a yard. He also has a very deep knowledge on the technical side of the design, he knows the detail and especially he has clear understanding how to do the construction in reality. Beside all of what I have mentioned he is a very fun person to work with. If I had to choose or to give an advise to someone where to go, I would definitely recommend Little Creek Landscape"
David
"Our experience with Little Creek Landscaping was first class all the way, from initial phone conversation, through the estimation and invoicing process, right to final finishing details. Greg Linker has put together a great landscaping company, in both admin staff as well as crews doing the heavy lifting on the ground. We're totally satisfied with the work done, and highly recommend Little Creek."
Bill And Joy
"I would definitely recommend Little Creek Landscaping Ltd. if you have any landscape projects coming up. I found Greg to be courteous, polite and his business ethics were great. He listened to what I wanted and made some suggestions to go along with my ideas. The crew worked hard and were meticulous in their work. Greg also was quick to come back and make a few adjustments once the job was completed. We love the new look our yard has and know that it is something we will enjoy in years to come!"
Justin
"Little Creek Landscaping was a pleasure to work with. Greg and his crew were extremely polite, respectful and helpful. They answered any questions I had, and was very professional about it. Their quality of work was amazing, and their site clean up was spot on (it was like they were never there each day). They have great attention to detail and get it done right the first time. I will definetely be calling on them for any other future landscaping project for my yard. Thanks everyone at Little Creek!"